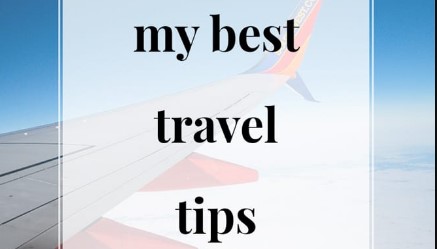 Traveling and seeing new places can give you an incredible kind of experience. Here are some tips to help you get the most out of your trip. Here are some of my best travel tips to share with you. You make your trip more enjoyable with the tips.
Take an extra bank card.
It turned out that you lost your bank card due to an accident. Then it will be seen that you have no chance of getting cash, so keep another extra bank card with you. Only that extra bank card will help you at this time of crisis. You should take extra cards as well as keep them in a separate place. That means you don't have to keep all the cards in your wallet.
Single traveling Experience
This is not for everyone, but a trip can give you a great experience. Because it will help you develop your independence and this trip can give you some more immense fun experience. However, for young people traveling and staying in hostels in this way should consider first.
I was traveling together with friends.
Traveling alone as well as traveling with friends is much more enjoyable. Be able to plan trips together and hang out with each other at night and create beautiful memories. However, when traveling with friends, everyone should plan to make sure that no one is left out or dissatisfied.
Local food
I went somewhere to travel. But don't eat the local food there what could it be because each local food gives you a different fun experience. The most important part of your trips to try local dishes and delicious food because these foods may not be where you live. So it would help if you searched for it to eat those local foods.
Take a portable charger.
If you have traveled enough, you must bring a portable charger with you. This is the facility to charge mobile on the way. The most significant advantage of this that you can easily carry it and charge your device anywhere.
Using GPS
One of the inventions of technology is GPS. With this, you will be able to get some experience about travel place in advance.
Carry hand sanitizer
Hand sanitizer is now an essential ingredient in human life due to the covid-19 virus. Because it is seen that everyone is busy coming around which makes them naturally get dirty very quickly.
Know the language
You are knowing some of the local languages wherever your visitors can make your trip more and enjoyable. One thing to keep in mind is that you don't need to say if you don't know the language. But you say it wrong, and you may have a problem. If you want to know about the local language, you can use a translation app on your mobile.
Carry a good camera
The camera is most needed when traveling. Everyone wants to travel to a different location to take a picture. This requires a good quality camera because if you have it, you will take an excellent quality picture. And capture the memory nicely.
Conclusion
 We all like to travel more or less. The tips above will come in handy when you travel.