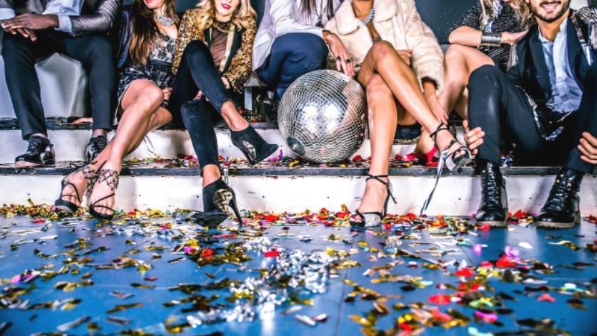 Dunsborough is located in the Margaret River region of Western Australia and has a fun nightlife for travelers to enjoy. Several places where you can enjoy a drink. We will discuss them here.
1. Clancy's Fish Pub
If you're looking for a great night out in Dunsborough, then look no further than Clancy's Fish Pub. This institution has the ingredients to make your night out a hit with fine decor and a friendly atmosphere. 
Additionally, the lively staff at the bar will make your night out successful as well as the great food. You can be assured of having a good time at Clancy's Fish Pub since it has an impressive 4.3-star rating on Google.
While enjoying the nightlife at Clancy's Fish Pub, you'll enjoy the scenic setting and great food and drink selection. The pub also serves craft beers, ciders, and wine. Clancys regularly hosts live music and other events. It's a great place to take the family or go out with friends and Dunsborough has professional private driver services to get you home safely
2. Blue Manna Bistro
Blue Manna Bistro is a great place to eat, drink, and enjoy the nightlife in the Dunsborough Margaret River region. With an extensive wine list and a wide variety of food, you're sure to find something that suits your taste. From starters to main courses, Blue Manna has something for everyone. Plus, their award-winning cocktails will have you feeling like a celeb!
3. Dunsborough Tavern
Look no further than Dunsborough Tavern if you're in the mood for some good old-fashioned pub entertainment. This popular spot is always bustling with locals and visitors alike, so you're sure to have a great time no matter what.
If you're a fan of live music, the tavern is definitely worth visiting. They regularly host local bands and artists, so you're sure to find something you love. And if you're looking for something a little more intimate, the tavern also has a lovely bar area where you can drink and chat with your friends. So what are you waiting for? Visit Dunsborough Tavern now.
4. PourHouse
Pour House is the perfect place to go out and have a good time with your friends. The bartenders are always happy to make you a drink, and the atmosphere is perfect for a night out. The music is always up, and the crowd is always lively. If you're looking for a place to have a good time, Pour House is the place to go in Dunsborough
 5. Yarri Restaurant
If you're ever in the mood for some absolutely amazing Australian food, you need to head to Yarri Restaurant. The menu is full of unique and mouth-watering dishes, and the atmosphere is perfect for a night out with friends. Trust me; you won't be disappointed!
6. Pedro's Mexican Restaurant
Are you looking for Tex-Mex food in Dunsborough? Then Pedro's Mexican Restaurant should be your first choice. A great place for a night out with friends, the restaurant serves delicious tacos, burritos, nachos, and more. In addition, their cocktails are hard to beat – something you will not want to miss!
7. Peace Pizza
Peace Pizza represents a unique and innovative approach to pizza in the Margaret River Region of Dunsborough. In the heart of wine country, this pizzeria offers wood-fired pizza cooked in an open fire pit, giving it a unique taste. With a variety of toppings and combinations to choose from, there is something for everyone to enjoy at peace pizza. 
From traditional cheese and tomato pies to more exotic options like Prosciutto di Parma and figs, this pizzeria has something for everyone who enjoys good food. In addition, peace pizza offers some of the best nightlife in the region, with live music performed every night and plenty of places to drink while you dine. 
Whether you're looking for a relaxing meal or an exciting night out, peace pizza is sure to offer something for everyone who visits.
Conclusion
Dunsborough's dining restaurants, informal take-aways, pizza shops, and cocktail bars are all within walking distance, making it a terrific night out! When you seek late-night transportation, you can get transportation service from a professional private driver.
click here for more articles.