Travel Planner
Fly Away with Southwest Vacations – The Ultimate Travel Guide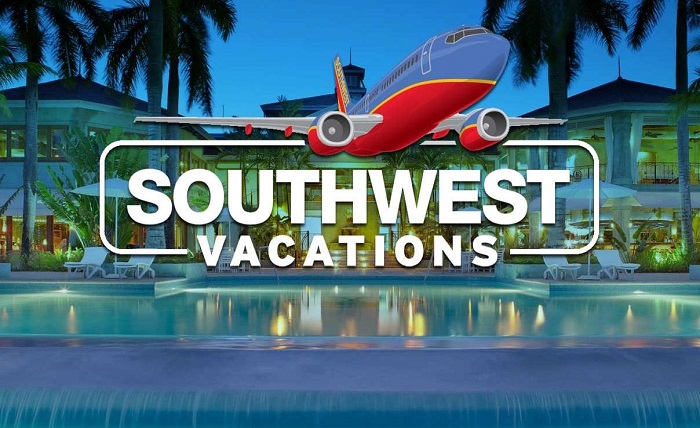 Southwest Vacations is known for its unbeatable low-cost flights and top-notch customer service! Many customers may need to understand that the airline offers vacation packages through its subsidiary. They provide a convenient and cost-effective way to plan your next holiday, with various locations and customized packages. 
So, are you looking for the ultimate travel experience? Look no further than booking a Southwest Vacation! Trust me; it's the perfect option for all you wanderlust souls. Let's dive into all the fantastic benefits you'll enjoy on your next adventure. 
6 Amazing Packages Of Southwest Vacation
Are you ready to jet off on a fantastic adventure? Southwest Vacations has got you covered with a variety of fabulous vacation packages! Let me break it down for you and give you all the specifics! 
Flight and hotel packages
They offer fantastic packages, including flights and lodging to some of the most beautiful US, Mexico, and Caribbean destinations! The packages include hotel accommodations and round-trip for the specified dates.
Southwest Vacations' hotel-only packages are still available to travelers who have already booked their flights. Travelers can choose from several hotels in various areas, and these packages offer low-cost hotel rooms.
For families or adventure seekers looking for a fun-filled vacation, Southwest Vacations provides theme park packages to well-known places such as Walt Disney World, Universal Orlando Resort, and SeaWorld Orlando. These packages include lodging, park admission, and other benefits such as free transportation and early park entry.
For vacationers looking for a stress-free holiday, they provide all-inclusive vacation packages to Mexico and the Caribbean. These packages frequently include lodging, meals, and drinks at the resort, in addition to amenities like entertainment and snorkeling that are optional.
Cruise packages
Southwest Vacations also offers cruise packages to a variety of overseas destinations. These packages typically include transportation to and from the port of departure, onboard housing, and other incentives such as onboard credits or free meals.
Regardless of the type of vacation package you choose, Southwest Vacations strives to provide excellent customer care and value for your travel budget.
Why Should You Choose Southwest Vacations? 
Southwest Vacations offers all-inclusive packages that save money and make holiday planning easier. Flights, accommodations, meals, and activities are all covered.
They provide vacation dates and destinations that are flexible. Flexible payment methods facilitate trip budgeting.

They collaborate with renowned hotels and resorts to ensure your stay is enjoyable. There are both budget and luxury hotels available.

They have travel specialists available 24 hours a day, seven days a week, to answer your questions before, during, and after your trip. They can help you organize your trip and recommend the best attractions and activities.

Their low pricing and frequent discounts could help you save money on your vacation. A price match guarantee ensures that you are getting the best deal possible.

They offer numerous domestic, Mexican, and Caribbean destinations. Discover new cultures and experiences in popular tourist destinations and off-the-beaten-path areas.
6 Lovely Vacation Locations Offered By Southwest Vacation
Southwest Vacations offers the following breathtaking locations:
Maui, Oahu, Kauai, and the Big Island are just a few Hawaiian destinations available through Southwest Vacations. These packages usually include oceanfront accommodations, excursions such as snorkeling or hiking, and the opportunity to experience Hawaii's culture and natural magnificence.
Cancun, the Riviera Maya, Los Cabos, and Puerto Vallarta are just a few famous Mexican resort destinations included in Southwest Vacations' holiday packages. These packages usually include all-inclusive resort rooms, coastal activities, and learning about Mexico's rich culture and traditions.
Jamaica, the Dominican Republic, and the Bahamas are just a few Caribbean destinations available via Southwest Vacations. These packages usually include all-inclusive resort lodging, beachfront activities, and the opportunity to experience the Caribbean's vibrant culture and breathtaking surroundings.
Southwest Vacations offers packages to well-known Florida destinations such as Orlando, Miami, and Tampa. These packages usually include accommodations at or near famous attractions like Walt Disney World, Universal Studios, and South Beach.
Popular cities in California that may be visited on a trip with Southwest Vacations include Los Angeles, San Francisco, and San Diego. Accommodations near or at Hollywood, the Golden Gate Bridge, and the San Diego Zoo are typically included in these packages.
Southwest Vacations offers vacation packages to Las Vegas, often known as "Sin City." These packages include lodging at or near well-known casinos and tourist venues such as the Bellagio, the Venetian, and the High Roller observation wheel.
It strives to deliver excellent customer service and a great experience regardless of where you travel.
Conclusion 
Southwest Vacations makes it simple and affordable to arrange your next vacation with various locations and adjustable packages. Travelers who book with Southwest Vacations can take advantage of low rates, excellent customer service, and the opportunity to earn rewards through the Southwest Rapid Rewards program. It caters to all types of guests, whether they seek a beach holiday or a city adventure. The benefits of booking can be realized as soon as you start planning your next vacation.