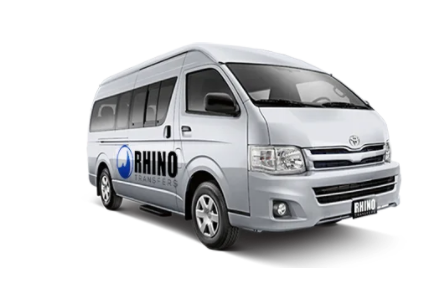 Because of its geographical location as well as the popularity of the destination, Cancun International Airport is Mexico's second commercial airport. ASUR, one of Mexico's leading airports located in the southern part of the country, protects the right to make airport transfers in Cancun. It is mandatory that all transportation operators providing transportation services from the airport to Cancun comply with ASUR's safety regulations. The transfer services offered by ASUR can only be provided by ASUR-authorized companies. We do this to ensure that the guests are transported safely to their final destination.al destination.
This is the safest and most reliable method of transportation for our guests from the airport to the hotel, as only authorized transfer services can take them there. Booking a shuttle online is the best way to ensure you get one. If you are looking for a service, you should choose CARM Transfers, if it's about the price, choose Happy Shuttle, or go for a taxi service. It is easy to take a taxi for a slightly lower price than it is to take ADO buses. You should also be on the lookout for pirates outside the airport. The same transportation services are available if you wish to travel to Playa del Carmen or Riviera Maya.
Let me assist you in choosing the best service for your trip. Let me assist you in choosing the best service for your trip. It is my pleasure to assist you in choosing the best service for your trip. Mi casa es tu casa, so please feel at home!
SHUTTLE TO AND FROM THE CANCUN AIRPORT
Is there a shuttle service that is the best in Cancun and how can one book it? I often get asked this question by friends who are visiting me when I am not at home. There are 70 shuttle companies that are authorised to run in Cancun.o run in Cancun.Booking your shuttle service in advance, not only will you be able to relax, but you will also get a better price on the service. However, if you did not, there is no need to worry, because Super Shuttle will still be able to pick you up at the airport.Listed below are some of the top transportation services in Cancun, and their rates are similar to each other:
CARM OFFERS TOURING, TRANSFERS, AND TRAVEL TOUR SERVICES
The highest rated service on Trip Advisor is a family-run business founded by Tina, an ex-pat American who is now living in England. Moreover, the company emphasizes customer service and makes sure that all communications are conducted in English. They charge a higher rate for their services than the ones offered by the other companies listed below by an average of $10. Perhaps the larger size of their company has something to do with the higher prices.her prices. Based on my research about their website, I found that it is very straightforward about the rates as well as the other topics they cover, which makes it very trustworthy. I would recommend them.
WHITE SUBWAY SHUTTLE                 
They are very friendly and with great reviews, it is also a recognizable international brand. This is your best option if you didn't have the chance to book online.
CANCUN SHUTTLE HAPPY
I am not sure where the name came from, but perhaps it is because USD 2 beers can be added to your ride? However, in their marketing, they claim to be the cheapest shuttle service without compromising the quality of their service in any way. I've been testing and confirming that this is the best service for the buck that you will find on the internet. You can choose between shared or private transfers.
WHERE CAN I FIND TRANSPORTATION SERVICES?
The videos below are a perfect example of how to find a shuttle service in your area. There is a word of caution, please watch these videos on low volume. This airport can be a wild place)
Also read Transfers from Cancun airport