Travel Guide
6 Hotel Recommendations in Singapore for Vacation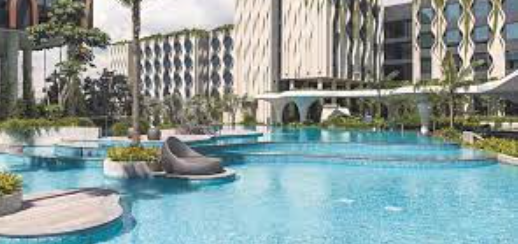 Singapore is a developed country in Southeast Asia that plays a vital role in international trade and finance. This country of 697 km² has a lot of tourist attractions that you can visit. Many local tourists from Indonesia and other tourists enjoy vacationing in Singapore.
One of Singapore's icons, Merlion Park, is the most visited place by foreign tourists. In addition to tourist attractions, you can also find interesting scenery from various corners in Singapore. Various hotels are available around tourist attractions that can make it easier for you to travel. You can see some of our recommendations about hotels in Singapore, for example, hotels in Sentosa Island that are comfortable and cheap, so you don't have to worry about the budget.
Amara Sanctuary Resort Sentosa
Amara Sanctuary Resort is a Hotel in Sentosa Island with interesting views. Amara Sanctuary is a 5-bedroom luxury resort with 140 rooms and a large house. This resort ensures the sunlight enters sufficiently and blends with nature. In addition, there are 24-hour front desk services, a swimming pool, a fitness center, a spa, and a parking area. This hotel is located at Sentosa Island, 1 Larkhill Rd, Singapura 099394.
Ibis Budget Singapore Crystal
Ibis Budget Singapore Crystal is a Hotels in Geylang that offers food, scenery, and culture around every corner. You can also enjoy the tranquility around the Geylang river, rest in the gazebo with beautiful natural scenery, and pass through a typical Malay settlement. This location is quite close to Changi Airport, about 20 minutes and about 10 minutes from the hotel you can visit Orchard Road. This hotel is located at 50 Lor 18 Geylang, Singapore 398824.
Capella Singapore
One of the hotels on Sentosa Island is the Capella Singapore hotel. The hotel has 112 rooms, villas, and suites that you can use. This hotel provides various options for you to enjoy, such as Sentosa staycation, Pet Spa-cation, breakfast in bed, the manor experiences, and many more. This hotel is located at 1 The Knolls, Sentosa Island, Singapore 098297.
Hotel 81 Orchid
Hotel 81 Orchid is one of the many 81 hotels in Singapore. The hotel is about a 10-minute walk from Aljunied MRT Station. Guests can enjoy luxurious facilities at this hotel such as LED TV, Wifi, safe, Refrigerator, parking on-site, access to disability, 24-hour hotel reception, and is a non-smoking hotel. And what is interesting is that there are various shopping centers around this hotel, such as Kallang Wave Mall, Old Airport Road, City Plaza, Tanjong Katong Complex, and KINEX. This hotel is located at 21 Lor 8 Geylang, Singapore 399090.
Siloso Beach Resort, Sentosa
Siloso Beach Resort was built in 2006 and is the only eco-friendly resort on Sentosa Island. You can enjoy the amazing scenery as it overlooks the South China Sea. Guests can choose from rooms overlooking the sea, family rooms, rooftop garden suites, and attractively designed villas. In addition, you can also enjoy dining, the Spring Water Stream, and eco-tour. This hotel is located at 51 Imbiah Walk, Singapore 099538.
Hotel 81 Premier Hollywood
Hotel 81 Premier Hollywood is a hotel in Geylang that offers a luxurious stay. This hotel is close to Kallang MRT station (EW10) & Mountbatten (CC7). In addition, around this hotel, you can find Kallang Wave Mall, Old Airport Road, Food Centre, City Plaza, Tanjong Katong Complex, and KINEX. This hotel's facilities include Wifi, LED TV, Air Conditioner, 24-hour hotel reception, on-site parking, and various other luxury facilities. This hotel is located at 61 Lor 8 Geylang, Singapura 399121.
These are 6 recommendations for hotels in Singapore that you can enjoy while on vacation. Besides for a luxurious stay, you can also easily access tourist attractions in Singapore. The hotel area is also very close to public transportation access, so you don't have to worry. Enjoy your stay and your holiday!
Also read Hotel Recommendations in Singapore for Vacation