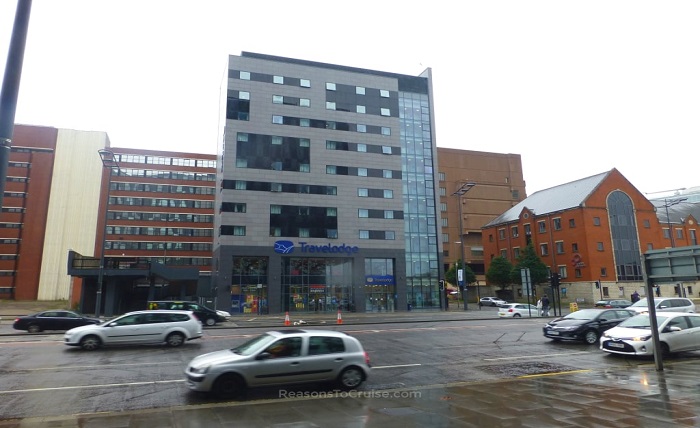 I travel a lot and not just on vacation but also for work. And I enjoy taking in the culture and people of the places I travel to. But there's something very important about traveling that no one talks about.
The hotels!
I don't know about others, but I always look into hotels first before I even pick a place to travel. At the end of the day, I will have to rest in my room after all.
Once, I went to Liverpool and didn't want to book the most luxurious hotel. Anything nice and comfy would've done the job for me, as always.
So I booked a room at Travelodge Liverpool Central! It was a great hotel, and I'll tell you all about my experience today.
Check-In and Room Facilities
I tend to rate hotels internally for their behavior. It's true that hotel employees are supposed to be really nice to bring in more customers.
But not all are genuine!
I have a special ability to detect fake smiles. And the Travelodge Liverpool Central hotel really surprised me with their genuinely welcoming tone and warm smiles from the moment I stepped in to check in to my room.
And the interior of the lobby was pretty modern and decent. It had really comfy seating arrangements.
The reception area didn't have the most luxurious-looking interior, either. But the nice people there made up for it.
Now comes the room!
I chose a double room as I usually do. Even though I didn't expect much, it was pretty big and set up to feel homely.
The desk in the room came in really handy for work. And it was arranged perfectly in a way that I could even take video calls while looking like I was at my office.
And the best part?
The best part was the big windows. Even though the view wasn't much, it brought in a lot of natural light. I even got to take a couple of awesome sunkissed morning photos!
Food and Drinks
I have a lot to say about the food and drinks I got to enjoy at Travelodge Liverpool Central, but I'd rather you try them out yourself and tell me what you liked.
All I'll say is that the in-house restaurant and bar had a lot of delicious dishes on their menu. And I even got to enjoy the all-you-can-eat breakfast that they serve from 7-10 am on the weekdays.
Location Matters!
I went to Liverpool for work and knew that I wouldn't be able to allot too much time for exploring the city.
Here's the thing!
The Travelodge Liverpool Central Hotel is right in the middle of the city center. So I could go to most of the tourist attractions and even dive deep into the city's heart easily from the hotel.
I didn't even need to call a cab for most of my outings. That's because everything was so close to my room at the hotel that I could just walk there.
Even the Liverpool ONE shopping center!
Oh, I shopped my heart out there and made multiple visits, too – all thanks to the close proximity to my room.
And, of course, I went to the Liverpool Empire Theatre. I got a front-seat perspective of "Titanic the Musical," and it was awesome!
Albert Dock was close too!
I went to the Merseyside Maritime Museum and dined at a few of the restaurants at Albert Dock. It was real fun!
All of this was possible because of the location of Travelodge Liverpool Central!
The Verdict
I was actually very pleased with the experience I had at the Travelodge Liverpool Central Hotel, to be frank. Nothing was too over-the-top or even off-putting. To me, it was just perfect, with a cherry on top. 
If you ever visit Liverpool, I sure do recommend you stay at this hotel!