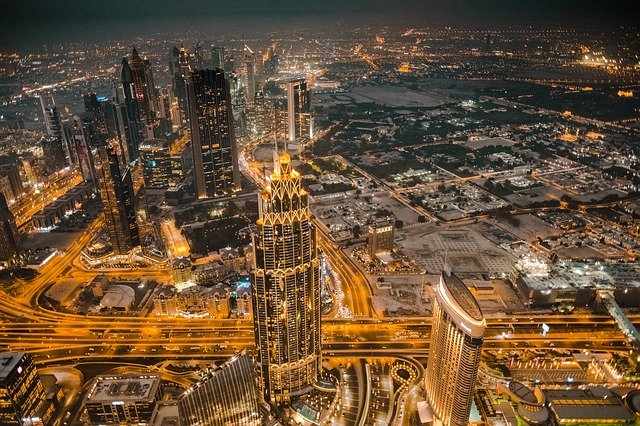 Abu Dhabi, the capital city of the United Arab Emirates, has long been a favourite of travel enthusiasts due to its awe-inspiring views and impeccable charm. Apart from being a tourist magnet in itself, Abu Dhabi is also located in close proximity to a large number of touristy spots that are sure to satisfy your wanderlust. There is a potpourri of choices at your disposal when it comes to sightseeing in the UAE's crown jewel or participating in adrenaline-pumping activities at IMG WorldOf Adventure.
It is possible that you will not need to spend much time on transportation since many of the iconic attractions are located close to one another in these cities. You will be able to traverse the streets of Sharjah and catch a glimpse of the region's primordial Islamic culture, but you will also be able to delve deeply into the region's history at places like Ras Al Khaimah and Ajman. We have put together this article to give you an overview of our favorite day trips from Abu Dhabi, United Arab Emirates, if you want to witness the beauty of these middle eastern cities.
There is no one way to explore this place better than another. During your tours to Abu Dhabi from Dubai, you can embark on a shopping expedition in Dubai Mall or spend quality time with your family at Global Village. The Miracle Garden is also a place where you can admire nature's glory or go dune bashing on the Dubai Desert Safari if you wish to do so.
Dubai is certainly synonymous with luxury, having top-notch hotels like the Madinat Jumeirah, the Palm Jumeirah, and the Burj Al Arab in its reserve. We strongly recommend you to visit Dubai Underwater Zoo if you are planning a day trip with your kids. The zoo offers a unique underwater exhibit, as well as exciting virtual wildlife tours that complement the underwater exhibit.
Known primarily for its captivating coastline and being an industrial city with a modern-day settlement, Fujairah is a city on the eastern coast of the United Arab Emirates. Visitors flock to this place because they want to bask in the warmth of the sun at the exquisite beaches and scuba dive with beautiful marine creatures. This city also serves as a base for exploring the majestic Hajar Mountains and other historical monuments like the Al-Bidyah Mosque, the Bithnah Fort, and Al-Hayl Castle and fort.
The Bull Butting festival, a famous family event in the UAE, is not to be missed if you still have some extra time to spare.Located in Al Ain, Jebel Hafeet is a limestone mountain rising 4098 feet (1249 meters) above sea level. About 500 ancient single-chamber tombs are located on Jebel Hafeet, commonly known as Empty Mountain.
This place can be reached by either driving or cycling. You can go camping in the desert park or go for a camel drive to explore the surroundings. Plan your camping trip in a luxurious bubble tent for a touch of luxury. Try exploring the wilderness around on a horse if this isn't enough to satisfy your adventure craving.
In search of a relaxed tourist spot near Abu Dhabi? The serene city of Al Ain is the perfect place to go if you agree. Al Ain stands out with its rich cultural heritage among the lush green Central Oasis. Not only does this cultural city boast several UNESCO world heritage sites, but it also entices visitors with its ancient fortifications and monuments.d monuments.
Come back with your family to the zoo and Wadi Adventure Water Park if you're here with them. As a cultural center as well as a nature reserve, the city has much to offer. The city has everything that makes it the perfect retreat from the hustle and bustle of Abu Dhabi, including swaying palm trees and uninterrupted views of Al Ain Oasis.
Visit tipsoftravelling for amazing travelling content.