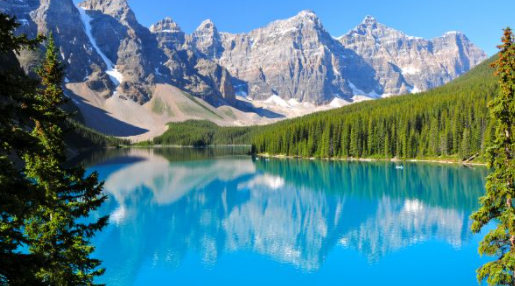 India is a land of varied destinations. From the biggest state in the country to a very small state, each one has its own beauty and some marvellous landscapes and beauty for the visitors. Here in this article from Himalayan Trekkers, who is one of the pioneer tour operators for Himalayan Destinations like Nepal, Tibet, Bhutan and India, we will talk about one of the smallest yet amazingly beautiful state Sikkim and a beautiful destination in its proximity Darjeeling. Since years, the tourists have been visiting this state but still many parts of the state are yet to be explored. 
Here are a few locations that should be in your list when you plan a tour to Sikkim and Darjeeling with a guide from local based tour agency Himalayan Trekkers who is running successful popular Tour route starting from Kathmandu Nepal to Tibet Lhasa, Everest Base Camp in Tibet side, Paro, Thimphu, Punakha in Bhutan and Exist from Jaygoun, India to further Darjeeling and Sikkim that ends at Bagdogra know as Best of Himalaya Tour
Some of the Popular things that should not miss to see while in combining Tour to Darjeeling and Sikkim
Gangtok in Sikkim
We will start from the capital city of Sikkim Gangtok. This is one of the most visited parts of Sikkim due to the connectivity to all the prominent locations around. It has breath-taking views and lot many points for the travellers to visit. Apart from this the tourism here is an also boosted by the awesome hotels, buzzing market with beautiful flowers all around. You can opt for the ropeway that starts from Deurali to Tashiling and get to see the beautiful Gangtok from the cable car.  There is also a flower show in the city which is loved by almost every traveller visiting Gangtok. Then you can head towards the Hanuman Tok and Ganesh Tok. They are the religious destinations and also offer great scenic view. Tashi viewpoint gives you the mesmerizing view of the Kanchenjunga Mountain range. You are lucky enough and get to see this range if there is no fog around. The day can have a beautiful end with a shopping spree at MG marg. It is a market with flowers all around and benches for the people to sit and relax. It is a sight to behold at the night time in this market.
Tsomgo Lake, Baba Mandir and Nathula Pass
The next in the list is the Nathula Pass, Baba Mandir and Tsomgo Lake. Visit to Gangtok is incomplete without a day trip to these 3 places. You need to get a permit to visit these places and you tour manager or travel agency can help you in this.
 Tsomgo Lake is approximately 40km from Gangtok and is the highest point of Gangtok. During winter this lake freezes and during summers is surrounded by wildflowers. You can take a Yak ride here as there are many Yaks around. 
Nathula is around 53km from Gangtok. It is covered with snow during winters. It serves as a connecting point of India with Tibet. The Chinese soldiers are clearly visible from here if you go on the top. The place offers beautiful scenic views. Since it is situated on high altitude, infant or people suffering from asthma may have problem here. 
Baba mandir or the Baba Harbhajan Mandir is the next point to visit. Baba Harbhajan part of Punjab regiment died here. Later he came in the dreams of his colleagues and asked them to build a temple in his memory. Today he is considered as a saviour of this place and is given due respect by the people.
In one complete day you can cover all these three places.You May have a plan to visit  Darjeeling and Sikkim near in future, Click the link for useful information.
Darjeeling
Darjeeling is one of the beautiful hill stations of West Bengal. People from all over the country come here to beat the heat of the Sun. The Darjeeling tea is quite famous all over India and world. There are numerous places to visit in Darjeeling. Below listed are the things and places that should not be missed when on trip to Darjeeling.
Sunrise at Tiger Hill
The sunrise from Tiger Hill cannot be missed. Tiger Hill is 11km from here. On a clear day you can also see the snow covered Kanchenjunga mountains from here. These majestic mountains are quite famous among the visitors.
Chowrasta Mall and Observatory Hill
The street of Chowrasta are full of shops and restaurants. You can relish the delicious food and enjoy the shopping. Walking till the upper most past you can also enjoy the horse ride. From here you can go to the two connected markets and enjoy shopping some local stuff and enjoy the local tea. Behing this is the Observatory Hill where numerous temples are present. 
Enjoy the Joy Ride
One of the things not to be missed during this trip is the joyride. This toy train was built by British during 1880s. It connected this hill station to other places and became favourite retreat for British. It became world heritage site in 1990 and today one of the famous tourist attractions. You can opt for a longer ride up to Siliguri or a shorter one from Darjeeling to Ghum and back. While on this ride you can also visit Batasia Loop.
Tea Gardens and plantation
Today Darjeeling tea is not only famous in India but all around the world. Approximately 86 tea gardens are present all-around Darjeeling. With the rising tourism here tea plantations have allowed the tourists to visit the garden. You can enjoy seeing the beautiful garden and click pics. 
Himalayan Tibetan Museum
To get a deeper insight into the culture and people of Tibet you can visit the Himalayan Tibet Museum. You can get to know the point of view of Tibetan people and much more here. 
Enjoy Delicious MoMos
Darjeeling is also very famous for the food. The Tibetan food like momos and Thenthuk soup are quite famous here. You can visit small stalls to big restaurants selling Tibetan food. 
Himalayan Mountaineering Institute
Another fascinating place to visit is the Himalayan Mountaineering Institute. You can find the information regarding the ascents of the peaks by people here. It also includes the ascent to Everest by Tenzing Norway as he had spent major time here. It offers basic to advanced climbing courses.
So, this was all about the Himalayan state Sikkim and Darjeeling. One of the most beautiful destinations, they should be must visit places in your travel list.