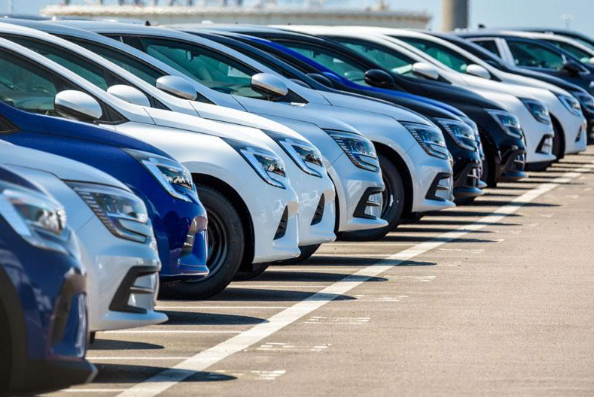 Are you planning to become a PCO driver? The first thing is to decide on the PCO car in London for the task. Perhaps you have been asking around to know how much a PCO driver earns in London. There are so many things that might influence your income. For example, what are the maintenance costs? Which car is the most fuel-efficient? Which car is comfortable for clients? 
Here we will introduce some of the most popular PCO cars in London that fit the London criteria and can pass the inspection test. So after reading this article, you can choose your favorite PCO car to rent. 
Finding the best5  PCO car in London is a bit of an overwhelming process for a PCO driver. There are a lot of considerations and requirements that you need to factor in when making your decision. For a successful PCO car, you need to ensure that it fits the London PCO car criteria.
Kia E-Niro Full electric 
Kia E-Niro is a compact and crossover car that is considered to be the most popular PCO car in London for so many reasons:
It is affordable 
It is fully electronic 
Kia E-Niro was the winner of DrivingElectric Car in 2019. Bolt and Uber will provide you with this fantastic car. They provide you with accident covering as well. Changing tyires and MOT services will be free for you, so you do not have to consider these costs when calculating your income. Driving Kia E-Niro will only cost you £170 per week. 
Kia is exempt from congestion changes since it is an electric car and will reduce fuel consumption for PCO drivers greatly.
Toyota Prius
Toyota Prius is an iconic PCO cat in London, and every PCO driver wishes to be in the Prius driving seat. This hybrid engine car will amaze you with its fuel efficiency. The magnificent design alone with its sturdy make this car a perfect choice for PCO car hire drivers. 
If you are already driving a Toyota Pirus, perhaps the only reason that makes you think about getting a new PCO car would be to get an Electric PCO car and start to think about the Types of Electric Vehicle Chargers instead of fuel.
If you prefer to drive in central London, you might want to choose another car cause only EVs, and Hydrogen Fuel cell cars are exempt from the Congestion charge. It is worth mentioning that the Toyota Pirus plus being an electric vehicle, solved the problem for the Pirus lovers and beat the congestion charge as well. 
Ford Galaxy
The Ford Galaxy is another iconic PCO car in London; the very first Uber Drivers used this exact model to pick up passengers on the road. But after years, It is still one of the best PCO cars in London. 
The Ford Galaxy is a 7-seater PCO car so comfortable that your passengers would not hesitate to rate you 5 stars and make you one of the top Uber drivers. The Ford Galaxy is an UberXl car that brings you additional benefits. However, just like the Toyota Pirus, you will be charged extra driving in central London. 
Volkswagen Sharan
The Volkswagen Sharan is a seven-seater PCO car that has been the first choice for PCO drivers all around London. It is a spacious and comfortable car that would make clients fall in love, especially those on airport trips. If you love to have group passengers and give them a ride to airports, shopping malls, and hotels, the Volkswagen Sharan is the best choice for you. The Volkswagen Sharan is a multi-purpose vehicle (MPV) and a fuel-efficient car. 
Nissan Leaf
 The Nissan Leaf is an electronic car that, before the congestion charges, would not make its way to the most popular PCO cars list. Everything is different now, and more PCO drivers choose this car. 
The Nissan Leaf is the biggest selling PCO car in the world. Considering fuel-saving, bonuses, and congestion charge exemption, it is a cost-effective PCO car that will change how much you earn as a PCO driver in London.
Toyota Corolla
The Toyota Corolla is the most popular car for PCO drivers. This car changes the definition of safety features on a large scale. There are so many airbags in the car. The seats are so comfortable that you might find clients falling asleep on the ride, rest assured that the big boot of the car provides enough space to pack their three big suitcases. 
Mercedes Benz E Class
Are you looking for a UberExecutive car? There is no better car than the Mercedes Benz E Class. You will find passengers impressed by its luxurious design and interior comfort. 
Vauxhall Zafira
The Vauxhall Zafira is one of the most popular PCO cars in London that has been a favorite car in the private hire industry for quite some time. The facelift makes it more pleasant, and it is expected to be one of the top seller cars in coming years. 
Tesla Model 3 
 Tesla is a big name, and it is getting more popular every day. Every PCO driver or non-PCO driver wishes to have it. The Tesla 3 has a range of 254 miles. 
You are going to earn more using the Tesla Model 3 and amaze passengers with its technologically advanced design.
Mercedes Benz Vito
The Mercedes Benz Vito is a new car that has won the market already and has become popular. It is congestion charge exempt at least for another two years. 
The Mercedes Benz Vito is a deluxe PCO car and can be considered a luxury car. It is a 9- seater PCO car which makes it perfect for UberXL positions. 
click here for more articles.