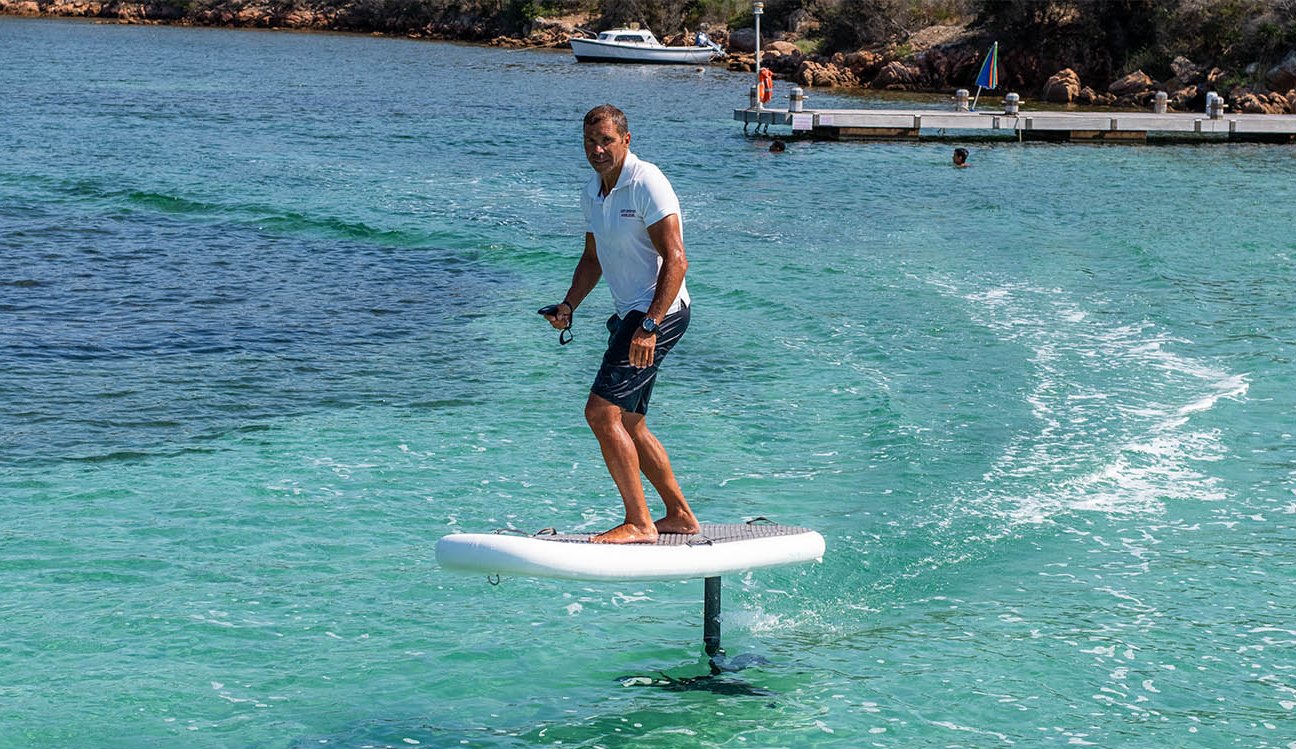 Looking for a sure-fire way to have fun and excitement on your travel? Give water sports a go. Whether you want to see a town or city from a different perspective, get your adrenaline racing, or just give yourself some exercise during your trip, you'll find one to suit you. 
In this post, we'll take a look at some of the best travel destinations for water sports enthusiasts. Some destinations will be suitable for different types of traveller, so be sure to think about what you want from your trip before you decide where to go. Let's check them out! 
Water Sports
Probably the most popular board sport in the world, surfing is associated with sun, sea, and sand. Though you can do it in rain and wind too! Surfing is more than just a sport – it's a lifestyle. The social side is what attracts a lot of travellers, with it being easy to make friends at popular beaches or at surf camps. Try it with an instructor before going solo. 
Where to go surfing
Siargao Islands, Philippines: Often cited as the finest surf spot in Asia, Siargao Island has not yet been cursed with over-tourism. Its top surf spot is Cloud Nine Beach in General Luna which boasts a powerful reef break. 
Pipeline, Oahu, Hawaii: Hawaii isn't short of superb surf spots, but Pipeline is the best of all. Pipeline is one of the world's heaviest waves, and it should only be attempted by advanced and experienced surfers. 
Uluwatu, Bali, Indonesia: Both of the destinations above aren't the easiest. However, Uluwatu (and its neighbour Kuta) is one of the best places in the world to learn to surf. There are plenty of beginner beaches, and you won't spend a lot of money either. 
Stand up Paddleboarding
A cousin of surfing, stand up paddleboarding was invented in Hawaii in the 1940s. Said to be for the days when the waves aren't big enough to surf, it's a much more gentle and relaxed board sport. Even so, you can still get a pretty good workout from it – burning twice the amount of calories as you would on an average walk. 
SUP is one of the most versatile water sports there is. As well as regular paddling, you can enjoy yoga, surfing, and fishing all from your board.
Where to go stand up paddle boarding
Ala Moana, Hawaii, USA: There's nowhere better for a spot of SUP than the island where it was invented. Just a stone's throw from Waikiki Beach in Honolulu, Ala Moana is protected by an outer reef meaning the waters are flat and calm. The perfect conditions for beginner paddlers! 
Amsterdam, The Netherlands: While SUP might not be the first thing on your mind when you visit Amsterdam, exploring the city through its canals and waterways is not to be missed. 
Gili Islands, Indonesia: Located between Bali and Lombok, the Gili Islands are as close to paradise as you can get. Calm and flat waters mean that paddling here is a sport enjoyed by locals and tourists alike. 
White Water Rafting
This is the only activity on our list that you can't do at the beach. While this might initially seem disappointing, white water rafting gets you up close and personal with nature – often crashing through jungles and forests or to the backdrop of mountains. White water rafting is one of the most exciting water sports there is and a great way to get the adrenaline flowing. 
Where to go white-water rafting
Zambezi River, Zimbabwe: Don't worry, you'll stop before you get to the Victoria Falls themselves! As well as huge rapids, you'll have the chance to see crocodiles and hippopotamuses. 
Colorado River, USA: Though it has Colorado in the name, this river passes through Utah and Arizona too. Specifically the Grand Canyon. Who would say no to rafting through the world's deepest canyon? 
Pacuare River, Costa Rica: Spot colourful birds, here the howl of monkeys, and feel the water on your face as you speed down class 3 and 4 rapids through the lush Central American jungle! 
Snorkelling and Scuba Diving
Though snorkelling and scuba diving may not initially seem like a water sport, it definitely is. It just has the lovely side effect of being able to get up close and personal with marine life such as whale sharks, coral reefs, and tropical reefs if you go to the right place. Though they share similarities, snorkelling and scuba diving have some differences – mostly regarding breathing apparatus and depth!
Where to go snorkelling and scuba diving
Great Blue Hole, Belize: This unique feature is a giant sinkhole off Lighthouse Reef in Belize. Come here to see tuna fish, octopus, and sharks. When you get about 15 metres down, the saltwater becomes fresh.
Tioman Island, Malaysia: Located where the Pacific and Indian Oceans meet, the biodiversity in the Coral Triangle will take your breath away. One of the world's best dive sites! 
Thistlegorm, Red Sea, Egypt: As well as admiring natural beauty, a big draw of scuba diving is playing Indiana Jones and exploring wrecks. The Thistlegorm has been submerged in Egyptian waters for almost 80 years! 
Sea Kayaking
Sea kayaking can be tranquil and relaxing one moment, or if the waters are a little choppier, exciting and heart-racing. One of the most environmentally friendly ways to explore a coastline, it makes no noise and the boats do not emit harmful gases – meaning it's a great way to observe wildlife. Many good sea kayaking destinations will also suit SUP. 
Where to go sea kayaking
Dalmatian Coast, Croatia: Explore hidden coves and beaches in the Adriatic Sea, described by Jacques Cousteau as the cleanest sea in the world. Its warm and inviting waters might just get you swimming too!
West Coast of Scotland, UK: The 150km Argyll Sea Kayak Trail is the perfect way to get acquainted with Scotland's wild and untamed coastal landscapes. 
Glacier Bay, Alaska, USA: There are few landscapes quite so spectacular as Glacier Bay. Paddle between icebergs in a bucket list wilderness adventure!