Travel Place
Dorsett Singapore: One of the Best Hotels in Chinatown Singapore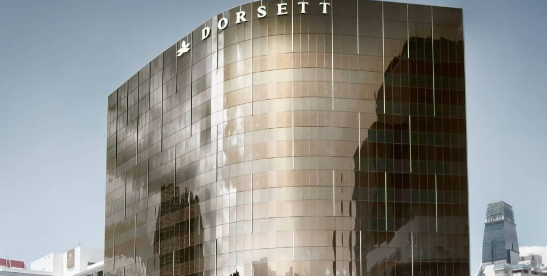 Chinatown is one of the cultural attractions tourists love when visiting Singapore. Chinatown, which originally covered the Telok Ayer area, has expanded to Kreta Ayer, Bukit Pasoh, and Tanjong Pagar. As one of the historic areas, you can find ancient historical sites in Chinatown. Conversely, once the winners will find a lively area of lodging, restaurants, and shops with Chinese-style architecture.
Chinatown hotel also offers a variety of hotels, which you can use as a place to spend the night when visiting Singapore. One of them is Dorsett Singapore, one of the hotels with the best location of all 4-star hotels in Singapore.
What You Need to Know About Dorsett Singapore
This hotel is located right above the Outram Park MRT station. Not only that but this hotel is also found in Chinatown, which is famous for its history and offers a contrast of quite modern design and traditional glass-filled architecture, which is quite modern.
So, when you spend the night at Dorsett Singapore, you will get a stay experience that is quite indulgent for your view. Then, the hotel itself offers as many as 285 rooms, with attics and high ceilings. It is deliberately designed for contemporary comforts, such as the Posturepedic mattress, making your overnight experience that much better.
Furthermore, the Dorsett Hospitality International design team designed the room design. The rooms were carefully designed to reflect the Dorsett brand concept, unique, modern, innovative, and comfortable.
Room Types Offer by Dorsett Singapore
The rooms themselves consist of 5 types of rooms, namely: Dorsett Room, Deluxe Room, Balcony Room, Splash Room, and also Loft Room. Of course, you will have a pleasant stay in all the rooms offered.
Dorsett Room
Dorsett Rooms are ideal for travelers staying in hotels near Singapore's Chinatown who wish to enjoy a relaxing and hassle-free stay. 
The Deluxe Room
Then the Deluxe Room allows every frequent traveler to relax after a hard day's work or adventurous leisure time.
The Splash Room
The Splash Room entices one to enjoy a pampering bath to awaken the senses and relieve all tension. 
The Balcony Room
Furthermore, one of the rooms can make you reminisce about the simple joys of life while watching the world go by in our Balcony Room (City View). 
The Loft Room
And lastly, the Singapore City Center Hotel has several rooms, such as Loft Rooms, which highlight the key concepts of innovation and modernity to offer a completely new living experience.
All 285 rooms and loft rooms are equipped with free high-speed wired and wireless internet access, 40″ LED TV with cable TV and international channels, posture did mattresses to ensure a healthy rest, cordless telephone and IP telephone with IDD access, iPhone/iPad docking app -enhanced radio dual alarm clock stereo, complimentary tea and coffee making facilities, and a host of other amenities to ensure an unforgettable stay. Of all Singapore hotel rooms, we are truly a cut above.
Then, the facilities are also quite adequate: the 30-meter Outdoor Swimming Pool & Jacuzzi that you can use to swim and relax after a day of business meetings or sightseeing. And then there is also a fairly complete gym that you can use to relax and recharge in our gym after a workout.
Nearby are fashionable bars, cafes, and restaurants – and as you explore the local area, be sure to check out the unique and Instagram-worthy spots along Jalan Keong Saik!
Be quick to steal our amazing Hotel deals! Remember to log in to your account on Traveloka App to enjoy these deals. Dreaming of a luxe staycation in a 5-star hotel? Wait no more and snag up to 50% OFF your bookings on these top hotels on Traveloka's Weekend Flash Sale starting from Friday to Sunday from 6 pm to 12 am!
click here for more articles.