Travel Place
The Most Beautiful Places in the World for Nature Lovers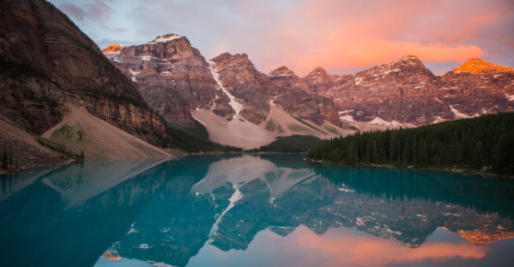 Reconnecting with nature has been demonstrated to have numerous emotional and physical benefits, not to mention the mere pleasure of being surrounded by a gorgeous landscape. These destinations are great for anyone looking for a holiday to immerse themselves in nature. 
Indus travels provide you the opportunity to reconnect with nature. Indus Travels is a multi-award-winning tour operator that offers affordable trips to more than 80 places worldwide. Experienced Tour Planners create Indus Tours with the independence and flexibility of guests in mind. Travelers on the Indus will enjoy great rates to stunning locations in different countries of the world as well as great value and comfort.
Patagonia, Chile, and Argentina
Patagonia Chile has among the most attractive sites on the planet to capture and visit. Patagonia is one of the most beautiful parts of the country.
Even inside Patagonia, there are too many locations to see, road trips to take, and areas to enjoy. Planning a schedule to fit everything in is difficult, but Torres del Paine does not disappoint. Parque Nacional Torres del Paine is located in Patagonia, Chile, and is considered one of the world's most impressive sites. There are numerous longer overnight hikes, such as the W route and many shorter day hikes.
If you're fortunate enough to see a Puma on your trip, stay your distance and snap a picture from far away.
Uyuni Salt Flat, Bolivia
One of the planet's most magnificent wonders is the world's largest salt mine. Salar de Uyuni may like those Renaissance-era fancy paintings, yet it proudly stands as one of South America's most breathtaking sights. The pure grandeur of this immense desert leaves you stunned, and the unique islands that emerge from a sea of salt create a unique outlook that will stay in your mind long.
Monteverde Cloud Forest, Costa Rica
Monteverde is well-known for a reason: its cloud forests are home to a diverse range of flora and wildlife, some of which are very active at night. Monteverde contains the nation's most extended (and most exciting) zip lines and suspension bridges, as well as a few notable coffee fields.
The Monteverde Cloud Forest Reserve in Costa Rica is bustling with activity. Notice lush and colorful foliage as well as a diverse range of creatures in their natural surroundings. Indus Travel offers you low price trips to Costa Rica.
Ngorongora Crater, Tanzaniza
Ngorongoro Crater is an extinct volcanic caldera in northern Tanzania's Eastern (Great) Rift Valley. The Ngorongoro Crater is a breath-takingly gorgeous environment and the greatest place to observe the Big Five in East Africa. It's a fantastic way to get your African safari experience started.
The caldera's floor is mainly made up of open grassland. Leopards, black rhinoceroses,   Elephants, zebras, buffalo, leopards, warthogs, gnu (wildebeests), Grant's and Thomson's gazelles, and the worlds largest densest population of lions all call this place habitat. The Masai inhabitants also use the crater to grazing their cattle. The shallow soda lake of Lake Magadi, which is surrounded by ancient volcanoes, is known for its large flocks of pink flamingos.
Great Barrier Reef, Australia
The Great Barrier Reef is the only living thing on Earth that can be seen from space. This 2,300-km-long complex ecosystem, off the coast of Queensland, contains more than 3,000 individual reef systems, cays, coral, and a large number of small and large islands with dazzling white-sand beaches.
Whereas the reef is stunning on the surface, it is truly breathtaking underwater, where a living world of more than 600 different types of hard and soft coral creates a colorful and fascinating home for countless sea stars, turtles, sharks, mollusks, tropical fish, and dolphins. This divers' dreamland is also accessible by snorkeling, sailing, semi-submersibles, glass-bottomed boating, and simply swimming. 
Waitomo Glowworm Caves, New Zealand
Beautifully lighted caves may be found in Waitomo, New Zealand's North Island. Millions of glowworms, uniquely located in New Zealand, brighten these caves. There is a river that runs entirely through these caves and a central Glowworm Grotto where the bulk of the glowing worms inhabit.
These caves were built, sculpted, and constructed under the sea 30 million years ago, by massive pressurized conditions and the ocean's water. Millions of years of sedimentary deposits, fossilized seashells, sea corals, and fish fossils have formed the stalagmites, cave walls, and stalactites.
Plitvice Lakes National Park, Croatia
In 1979, UNESCO designated the Plitvice Lakes National Park as a World Heritage Site, making it Croatia's most popular tourist destination. The lakes are a must-see in Croatia, located roughly midway between both the capital city of Zagreb and the coastal city of Zadar. 
Are you interested in learning more about any of these destinations? You can go to all of these places with great-priced packages at Indus Travels! With over 80 fascinating countries to choose from, their knowledgeable and friendly experts will be happy to answer any questions you might have or give you personalized recommendations for your next dream trip. You can ask them about their Safe Travels Assurance Policy for risk-free bookings!