Travel Guide
The Ultimate UK Travel Guide: From London to the Scottish Highlands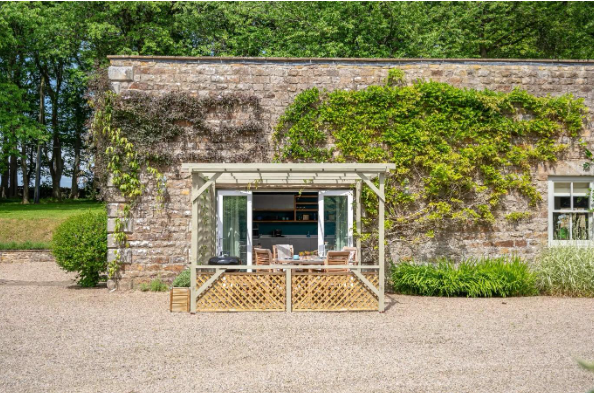 Are you planning a trip to the United Kingdom? Whether you're looking for a city break in London or Edinburgh or want to explore the British countryside, this guide will help you make the most of your time in the UK. We'll give you tips on where to stay, what to see and do, and how to get around. So whether you're a first-time visitor or an experienced traveler, read on for everything you need to know about visiting the United Kingdom!
1. Why visit the UK
The United Kingdom is a fascinating place to visit, with a rich history and culture that has shaped the world. From the bustling streets of London to the wild landscapes of Scotland, there is something for everyone in the UK. And with so many things to see and do, you could spend weeks exploring all the UK offers. If you're looking for a little inspiration, here are a few reasons you should consider visiting the UK. First, no trip to the UK would be complete without spending some time in London. This vibrant city is home to some of the world's most famous landmarks, from Buckingham Palace to Big Ben. In addition, London is a great place to enjoy an eclectic mix of cuisine, art, and shopping. There's always something new to discover in London, making it a must-visit for any traveler. Second, the UK is home to some of the most beautiful European countryside. From the rolling hills of Devon to the stunning coastline of Cornwall, there are plenty of opportunities to get outside and enjoy nature. And with so many quaint villages and towns dotting the landscape, it's easy to find a quiet spot to relax and take in the scenery.
2. The best time to go
There is no definitive answer to the question of when the best time to visit the United Kingdom is. The weather in this part of the world can be unpredictable, and there are certain advantages and disadvantages to seeing it at different times of the year. However, there are a few general considerations that can help you narrow down the best time to take your trip. One thing to keep in mind is the tourist season. The busiest time for tourism in the UK is from June to August when the weather is typically at its warmest and driest. However, this also means that prices for accommodation and travel will be at their highest and crowds will be at their heaviest. If you're looking to avoid the crowds and save money, consider planning your trip for shoulder season – April to May or September to October. The weather during these months is usually milder than in peak season, but you'll still be able to enjoy all of the same attractions without battling hordes of other visitors. Of course, there's always the option of winter – while you might have to deal with a little cold and rain, you'll also find that flight and hotel prices drop significantly during this time of year. There are many luxury cottages in the UK like the coach house, which can be an excellent option to explore. So whatever your preference, there's sure to be a perfect time for you to visit the United Kingdom.
Next Steps
Now that you know a little more about visiting the United Kingdom, it's time to start planning your trip! If you're not sure where to start, why not begin by booking your flight and accommodation. Then, start researching all the amazing things to see and do in this fascinating country. With some planning, you're sure to have an unforgettable trip!
3. What to see and do in London
Any trip to London would be incomplete without a visit to Buckingham Palace, the official residence of the British monarchy. Visitors can explore the State Rooms, where royal events and ceremonies are held, or take a stroll through the palace gardens. Another must-see attraction is the Tower of London, a historic castle that has served as a royal palace, a prison, and a place of execution. Today, the Tower houses the Crown Jewels and is one of the city's most popular tourist destinations. Of course, no trip to London would be complete without seeing Big Ben and riding on the famous double-decker buses. Other popular attractions include Westminster Abbey, Hyde Park, and the British Museum. With so much to see and do, London is a city that should not be missed.
4. What to see and do in Edinburgh
Edinburgh is a city full of history, culture, and natural beauty. Visitors can explore its many museums and galleries, tour its medieval castle, and stroll through its picturesque parks. Edinburgh is also home to a vibrant food scene, with a wide variety of restaurants and cafes to choose from. And, of course, no trip to Edinburgh would be complete without taking in a performance at the world-famous Fringe Festival. Whether interested in the arts or simply looking to enjoy a leisurely weekend in one of Europe's most charming capitals, Edinburgh has something for everyone.
5. What to see and do in the Scottish Highlands
The Scottish Highlands are one of the world's most beautiful and wild places. From the snow-capped peaks of Ben Nevis to the rugged coastline of the Hebrides, there is something to marvel at around every turn. For those looking to get away from it all, the Highlands are the perfect destination. However, plenty of activities are on offer for those who want to get out and explore. Here are just a few of the highlights:
– hiking: with towering mountains, pristine forests and glistening lochs, the Highlands offer some of the best hiking in the UK;
– fishing: whether you're after wild salmon or tranquil trout, the Highlands are home to some of the best fishing in Europe;
– skiing: with a number of ski resorts dotted across the region, the Highlands are a great place to hit the slopes;
– wildlife watching: from red deer and golden eagles to otters and dolphins, there is an incredible array of wildlife to be found in the Highlands.
So whether you're looking for adventure or simply wanting to escape the hustle and bustle of everyday life, make sure you add the Scottish Highlands to your travel list.
6. Additional tips for travelling in the UK
Here are a few additional tips to help you make the most of your trip to the United Kingdom:
– buy an Oyster card: this is a reusable travel card that can be used on public transport in London and other cities;
– pack for all weather conditions: the UK is known for its unpredictable weather, so pack a raincoat and an umbrella, even if the forecast is good;
– be aware of the time difference: the UK is one hour ahead of mainland Europe, so remember to adjust your watch accordingly;
– brush up on your English: although most people in the UK speak English, you may find that some have strong regional accents, which can be difficult to understand. Learning a few key phrases in English before you travel is always helpful.
With these tips in mind, you're sure to have a fantastic trip to the United Kingdom. Bon voyage!
Read megapersonal  for more interested information .