Travel Place
Best Place for Travel in Finland You Should Visit Once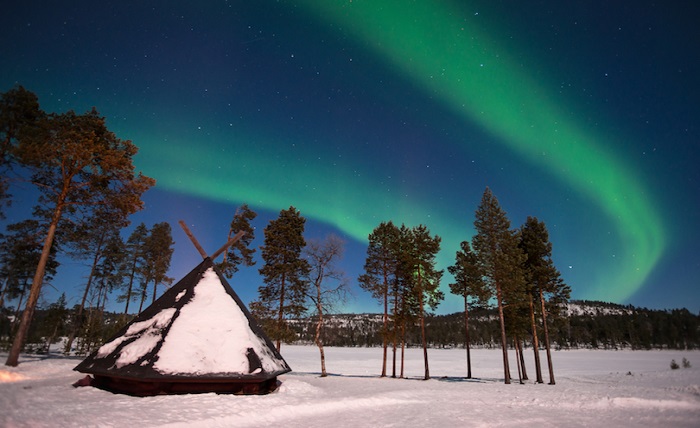 Traveling is great for your mental health, to say the least. It can really open your eyes to the world of adventure and more.
Do you think it's hard?
Yes, some people do fear traveling, thinking that it takes a lot out of you. But it doesn't; instead, it gives you back so much more.
Do you want to know one of the best places on Earth you should travel to at least once in your lifetime?
It's Finland!
But you might not even know much about Finland or what is the best place for travel in Finland. There are actually a lot of places there!
Don't you worry!
I have created a list of some of the best places you should consider traveling to when you go to Finland.
Tampere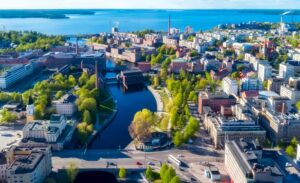 The 3rd largest city in Finland is Tampere. But you might be surprised to know that it is not a really big urban area as you might have thought.
Instead of a big metropolis, it feels more homely because of the number of neighborhoods this city has.
Full of history!
Yes, this city has a very enriched heritage. And you can get a whiff of that if you explore a museum complex called the Vapriikki that hoses the Finnish Hockey Hall of Fame and even the Natural History Museum.
There's so much to do!
You can try out your luck with hockey or go skiing in Tampere as these are the most popular activities there.
And you should definitely visit the Särkänniemi Adventure Park if you ever go to Tampere.
Kemi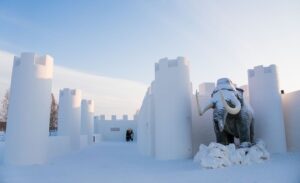 Mainly known for pulp mills, Kemi is a Finnish Lapland city you have to visit if you want to be able to explore an amazing snow castle.
It is iconic!
They build this castle every single year! And it is as tall as three stories! It's not just a great tourist attraction, but it is also a great wedding venue.
People also get to enjoy musical performances live inside the castle. And you can even get to stay at the snow hotel overnight to get more time with the castle.
Want to explore the nightlife?
Kemi has a very lively nightlife scene you have to go to experience on your own to understand why I'm recommending it.
Savonlinna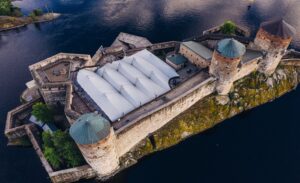 In the center of Finnish Lakeland, there is a city called Savonlinna. It is a small city, but it has its own historic charm if you are into that.
If you ever visit Finland, be sure to take a trip to this destination at least once in your life. I'm telling you it is totally worth it.
Like in the middle of one of the most beautiful lakes, Lake Saimma, this city holds one of its biggest tourist attractions, which is the Olavinlinna, or St. Olaf's Castle.
This castle was built in the fifteenth century and was not for political or military use at all. And the best part about this castle is that it is still well-furnished and intact to this day.
Other attractions?
Yes, there are other places to see in Savonlinna, like the Orthodox Museum, Kerimäki, and Savonlinna Provincial Museum.
Helsinki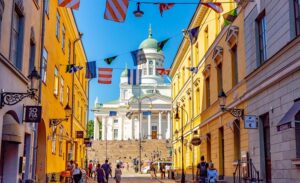 I can't talk about Finland without talking about Helsinki, now can I? It is the capital of Finland, after all.
But that's not the only reason you should take yourself on a trip to Helsinki, though. It has many places of attraction to visit.
You can go to the Lutheran Cathedral, the Uspenski Cathedral, the Church in the Rock, and many other places if you want to have the best experience in Helsinki.
Conclusion
The Northern Lights are not the only phenomena you should visit Finland for. There are so many best place for travel in Finland that you should try out for yourself. The list of places I told you about is also not the only place to visit in Finland. You can go to other places if you do have the time.